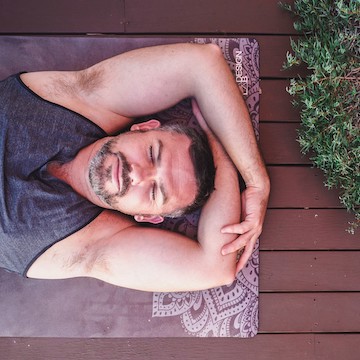 On return to Australia in 2006 Andy was introduced to Yoga via a pranayama and meditation workshop. This was an epic experience that he is forever grateful for.
With a deep passion for yoga, he has explored a diverse practice over the past 15 years in India, Bali, Australia, Vietnam and Israel. Then in 2017 Andy completed 200 hour Yoga Teacher Training. Forever a student, he has continued learning in areas such as yin, reiki, restorative, meditation and sound healing.
Andy has keen interest into yoga philosophy and translating this into everyday life for all to feel and enjoy.
Outside of teaching yoga, Andy works in the banking industry. He is passionate about breaking the cycle of becoming stuck and living this one precious life in the present moment.
Andy is honoured to be able to shine his love and light to those who he crosses paths with in this beautiful world and this shows in his heartfelt teachings.