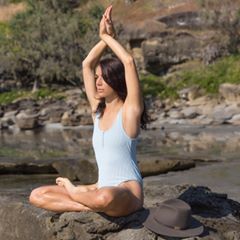 Charlotte has an immense passion for her teaching. Her career as a Pilates instructor began almost 8 years ago and since then she has dived into all aspects of teaching, she has worked in a variety of clinical settings to working in a fast paced studio/gym environment.

She is devoted to learning about and educating women in their pelvic and core health and is passionate about rehabilitation and helping her clients build confidence with there strength, but also creating a fun class that has that delicious burn while shaking it to the beat of good tunes.

Charlotte is also mummy of two tiny humans, is a qualified remedial massage therapist and is on the study path to become a midwife.