Ayurvedic Services
Ayurvedic therapies to improve overall health & wellbeing with Hanna Whitaker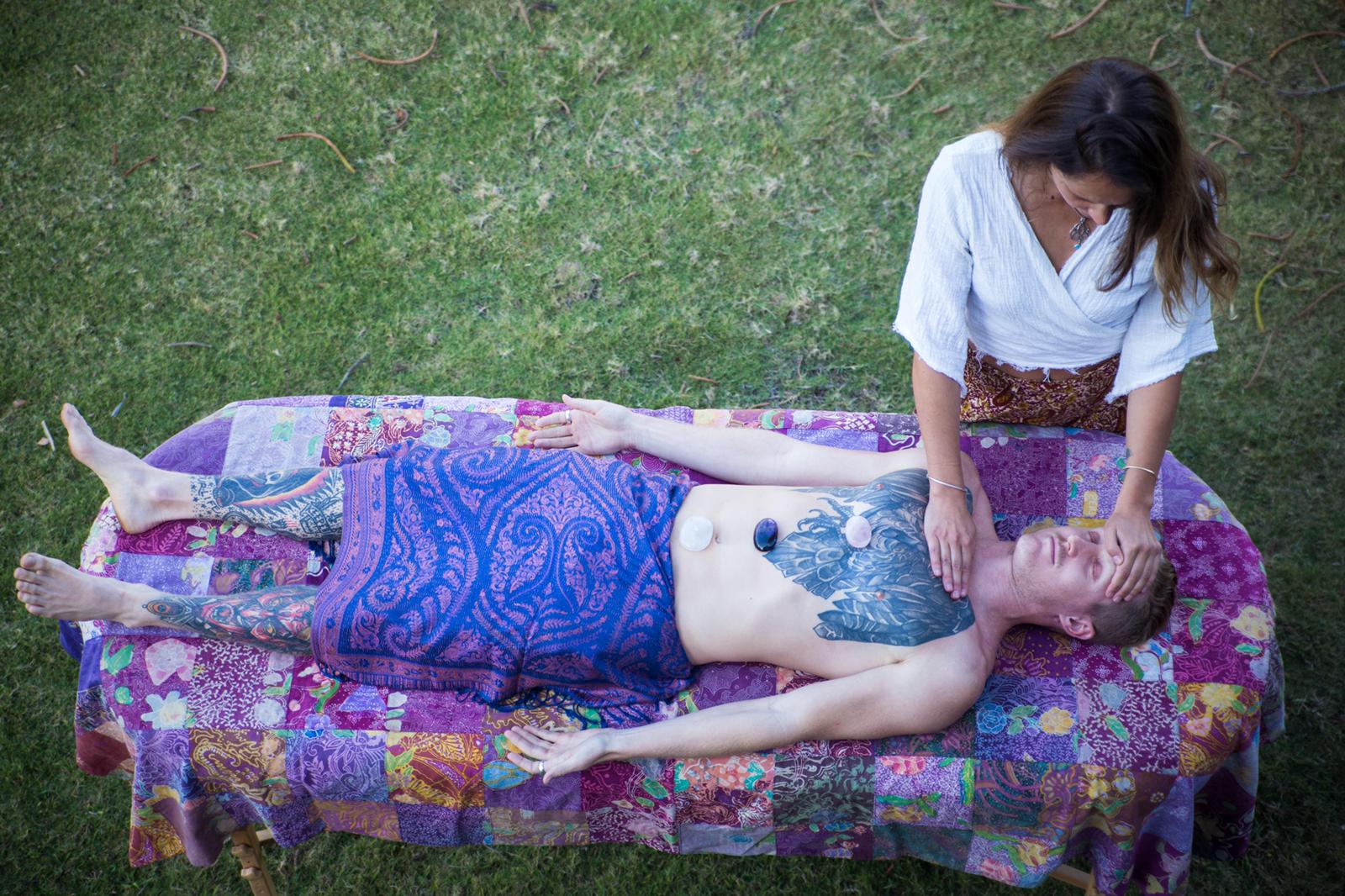 My Offering To You
My work is heart centred, based on feminine form Ayurveda, connecting with ancient
healing techniques and the science of this natural medicine to help heal your mind, body
and soul.
Ayurveda is a form of holistic medicine. It is very grounded in the laws of nature and one of
the oldest healing modalities in the world. Ayurveda originated in India and is the sister
science to yoga. The presence of mother nature is our divine guidance in healing according
to Ayurveda. Intuition, wholefoods, the seasons, daily routine, spices, herbs, oils, yoga and
meditation (to name a few) are also used in Ayurveda to help the body recover from disease
and prevent imbalances in the body. Because of this, I truly believe that "food is the best
medicine for our ill".
My deepest heart intention is to be a channel and help guide others into Ayurveda, yoga
and energy work, connecting to my true self and helping others on their journey. I have sat
in many hours of silence in retreat and on my own and I believe this has been my greatest
gift – I truly believe that Ayurveda finds you.
Pricing and Treatment Offerings
Abhyanga Massage – 60 Minutes – $100
Postpartum Massage including Nahbi Massage – 60 Minutes – $100
Reiki – 60 minutes – $70

Add a 30 minute treatment to your session –
Indian head massage – 30 minutes – $40
Reiki – 30 minutes- $40
Packages–
5 treatment package – 60 mins including mini consultation – $450
10 treatment package – 60 mins including mini consultation- $850
(All includes a postpartum recipe, lactation and digestive tea recipe, Ayurvedic daily routine
plan and a take home oil for daily self-massage.
Main Features of an Abhyanga Massage
Special medicated oils are used and are selected according to the three intelligences: Vata, Pitta and Kapha – which govern the body.
– Ayurvedic Medicine consideration is given to balancing the 5 elements.

– Strokes are selected according to the client's constitution and imbalances.

– Special consideration is given to the Marma Points which are the special storehouses of energy. The human body contains 107 Marma points which are all worked on during the massage.

– The 7 Chakras are also worked on to unblock any problems rising from them.
– Ayurvedic Medicine provides us with physical, mental and emotional balance.

– The strokes used are vigorous and rhythmic thus connecting one physical site to another.

– Ayurvedic Massage helps to stimulate the deep and hidden energy of the Kundalini
which lies dormant in the sacrum and is responsible for opening the deeper levels of the mind.

– It improves the circulation and expels the toxic build up from the blood.

– It stimulates and strengthens the lymphatic system thus improving the immune system.

– It opens the flow of Prana or Life Force by balancing the three Doshas.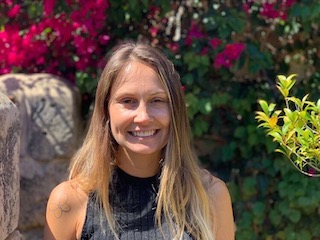 Benefits of an Ayurvedic treatment:
Ayurvedic Massage helps promote proper growth and development of the internal organs and is helpful for sleep disorders and relaxation. Massage is also good for people who suffer from cold hands and feet as it promotes the circulation. Massage is considered as a protector, rejuvenator and for preservation of the body. It will increase your self-confidence and will power.

In today's lifestyle everyone is going through some sort of stress whether it is work, family, or relationship related, creating feelings of loneliness, and up tightness. These conditions along with irregular eating habits, rushing around, excessive stimulation create Vata aggravations in an individual. Ayurvedic Massage is the only answer, as the application of the warm medicated oil and the soft rhythmic strokes help to restore and balance Vata
quickly.

Nowadays, our surroundings are not so pure and the chances of being infected by bacteria and viruses have increased. Ayurvedic massage plays a role as it helps in the production of antibodies that provide more resistance. As a result, this improves the body's defence mechanism and increases our immunity towards environmental influences. In ancient texts such as Charaka and Vagbhatta, the following benefits of Ayurvedic massage have been described that show why it has been considered as one of the most beneficial exercises of all time.

Due to an incompatible diet and lifestyle Vata will get aggravated which will affect the Central Nervous System and create pain in the muscles and joints. Regular
massage with the special medicated oils helps to balance Vata.
-Improves the Eyesight
-Increases Stamina
-Increases Longevity
-Improves Sleeping
-Strengthens the Skin
-Provides Resistance Against Disease and Disharmony
-Improves Agni
The most commonly used oil in Ayurvedic Massage is Sesame Oil (cold pressed). This oil has the special qualities that enable the stabilising of the three Doshas, not only on the physical level but also on a mental level. Sesame oil is a rich source of zinc, magnesium, phosphorus, iron and calcium and has the unique ability to affect the pituitary and pineal glands that are responsible for stabilising the levels of serotonin, which have calming and strengthening properties.

Massage is the scientific manipulation of the body's tissues. It has an ancient history that dates back over thousands of years. It is necessary for every creature whether they are
animal or human, just as food is necessary for an organism from their birth to death. Food provides us with the nourishment from the external sources, whereas massage excites the internal resources and provides nourishment in the form of proteins, glucose and other vitalising chemicals within the body. Massage takes care of us like a mother that protects her baby from the weather. Massage is also effective as a cleanser, by expelling the toxins out of the body. Our first contact with the world is through the sense of touch. A child feels protected with the touch of their mother.
Touch has a soothing, healing and protective effect, and massage is the greatest form of touch that is able to provide nourishment to the physical, mental and emotional bodies.
Hanna will do a mini consult with you before your treatment starts and will then decide on the oils she will use for your treatment.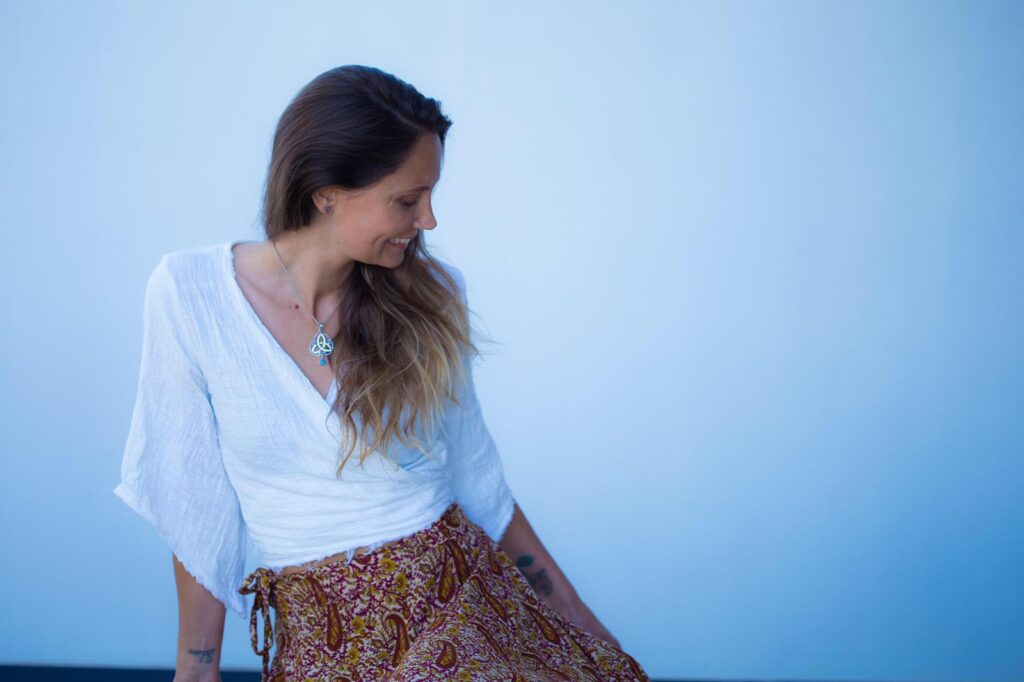 About Hanna
Hanna is an Ayurvedic Health practitioner, Ayurveda body work therapist and Reiki Practitioner. Hanna has completed her Ayurvedic studies Practitioner with Dr Ajiit who has been a powerful force in guiding the development of Ayurveda in Australia. Hanna has also completed Hatha and Yin teacher training courses and works with Energy and Reiki in her line of work.
Hanna's journey with Ayurveda started after a trip to Sri Lanka where she deepened her love for yoga and a holistic way of living. Hanna's empathetic nature has led her down this path of holistic health and healing and has encouraged her to follow her dreams. Hanna has also completed Hatha and Yin teacher training courses and works with Energy and Reiki in her line of work.
Choose whichever treatment best speaks to you or send us a message to enquire at hello@mlstudio.com.au
Class timetable to suit your lifestyle
We've crafted a timetable so that you can get the perfect mix of Yoga, Pilates, Barre & Reformer Pilates.
Our classes run 7 days a week.
Hear what our members say
Classes for:
Mindfulness
Mind, body & soul
Toning & strengthening
Stability & flexibility