Reiki Healing Sunshine Coast
A Reiki treatment is like a massage but for the soul
Experience the divine benefits of a healing, calming and deeply relaxing Reiki bliss bath.
A Reiki treatment allows you to drop into a heavenly, transcendental state of deep relaxation – without you needing to do anything, apart from just being and comfortably laying down.
Whilst being fully awake during the whole session, your body and mind drop into a different state of awareness. This process allows the energy [Reiki] to freely flow through your physical and energetical body to stimulate whatever is in need of releasing and healing.
A Reiki treatment will leave you feeling energised and restored from the inside out. The ancient practice of Reiki will give you a gentle experience of bliss, zen, energy, and a wholehearted reconnection with your soul.
Based in our beautiful Sunshine Coast studio overlooking Lake Kawana.
What is Reiki?
Rei [Ray] – Spirit or Spiritual
Ki [Kee] – Universal Life Force or Energy
Reiki is the life force that is inherent in all beings, conscious or unconscious. It permeates everyone and everything. During a Reiki session, a trained practitioner gently guides energy throughout your body to encourage your self-healing abilities.
How does it work?
stimulates all levels of your physical, emotional, mental and spiritual body, bringing a sense of healing and relief.
supports the release of stress and tension, helping you feel deeply relaxed, grounded and at peace.
restores your energy balance and vitality, re-establishing a normal flow of energy (Ki) within your body's energy system.
gently and effectively opens blocked meridians (the body's energy pathways) and chakras (the body's energy centres) to stimulate the natural flow of Qi.
Those who will benefit most from Reiki are those who come with an open mind, ready to receive the divine healing energy they're provided access to – the Reiki practitioner is a channel for healing energy, not the source of it.
A holistic thought about Reiki Philosophy
Our physical body is sensitive to the energy of thoughts and emotions. Therefore negative and traumatic experiences tend to affect the body's energy field, which may create emotional and physiological weakness that eventually disrupt our health.
Likewise, all physical level disease has an emotional coordinate. Dis-ease and painful emotions go together and healing the dis-ease means also healing the root of the cause. Where pain remains within and has no other release, it manifests as physical dis-ease.
The intention of Reiki is to free and align the body's energy system, which in turn supports recovery on all levels.
Hear what our members say
Pricing of a Reiki session
Single Reiki Healing Session (75 minutes): $110
Package of 3 Reiki Healing Sessions (75 minutes each): $297
Reiki Healing sessions are conducted in a private one-on-one setting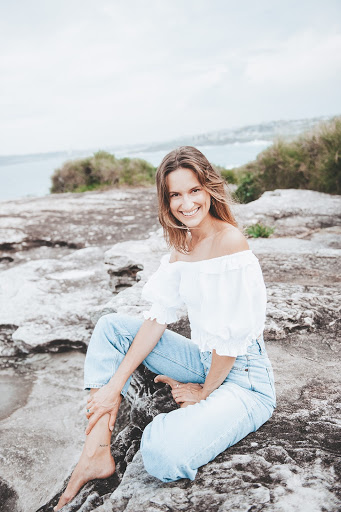 Potential benefits of a Reiki treatment:
Deeply calming, relaxing, restoring and grounding
Balances the body, mind and spirit
Energises body, mind and spirit
Frees blocked energy and emotions
Increases energy and awareness
Relaxing, relieves stress
Supports and activates the body's natural ability to heal itself
A Reiki treatment is all and solely about you. As a Reiki healer, I'm here to hold space for you to let go and relax. It's a beautiful invitation to just BE and step into the natural essence of your divine spirit. It is a chance to leave all your responsibilities at the door and reconnect with who you are.
What to expect during a Reiki Healing Session
Overall a Reiki healing session will leave you feeling deeply relaxed and grounded.
The session starts off with a short conversation to set an intention for the treatment as well as a general check-in about your current state of being. During the healing session you will be comfortably lying down. Accompanied by aroma therapy and soothing sounds you will be guided through gentle breath work to relax and drop into a peaceful place of calm. Whereas the client usually stays awake the physical body drops into a restorative, sleep-like state. The experiences are very individual and range from seeing colours, visions, bright light to experiencing tingles, twitches, heat, and many more. The sensations vary from person to person and are a response to the Reiki gently flushing your body.
After the Reiki treatment there will be time to talk about the experience and how to best integrate it.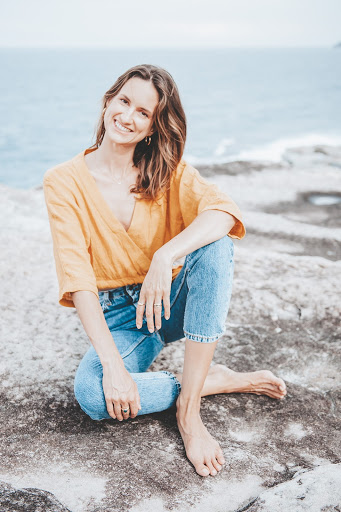 About Stefanie
Stefanie started her Reiki journey at the beginning of 2018. She is a Reiki Level 2 Practitioner and a Holistic Life Coach who believes in the deep connection between mind, body and soul. Her work is centred around empowering her clients to connect with their own magic, light and purpose.
Stefanie's life path has shown her that she is the creator of her own luck, fortune and health, and she is passionate about helping her clients do the same.
Book a Reiki healing session with Stefanie
When is the right time to book in for a Reiki treatment?
You can book a Reiki treatment at any time – whether you're craving deep relaxation, or would like to support your personal healing journey.
It's a beautiful treatment for when you feel run down, or just in need of me-time, quiet time and self-care.
Reiki Healing sessions are available Thursdays and Fridays, from 11am to 4pm, and Saturdays, from 11am to 2pm.
Please complete the form below, including which dates/times best suit you and Stefanie will be in touch to schedule a time.
Class timetable to suit your lifestyle
We've crafted a timetable so that you can get the perfect mix of Yoga, Pilates, Barre & Reformer Pilates.
Our classes run 7 days a week.
Classes for:
Mindfulness
Mind, body & soul
Toning & strengthening
Stability & flexibility