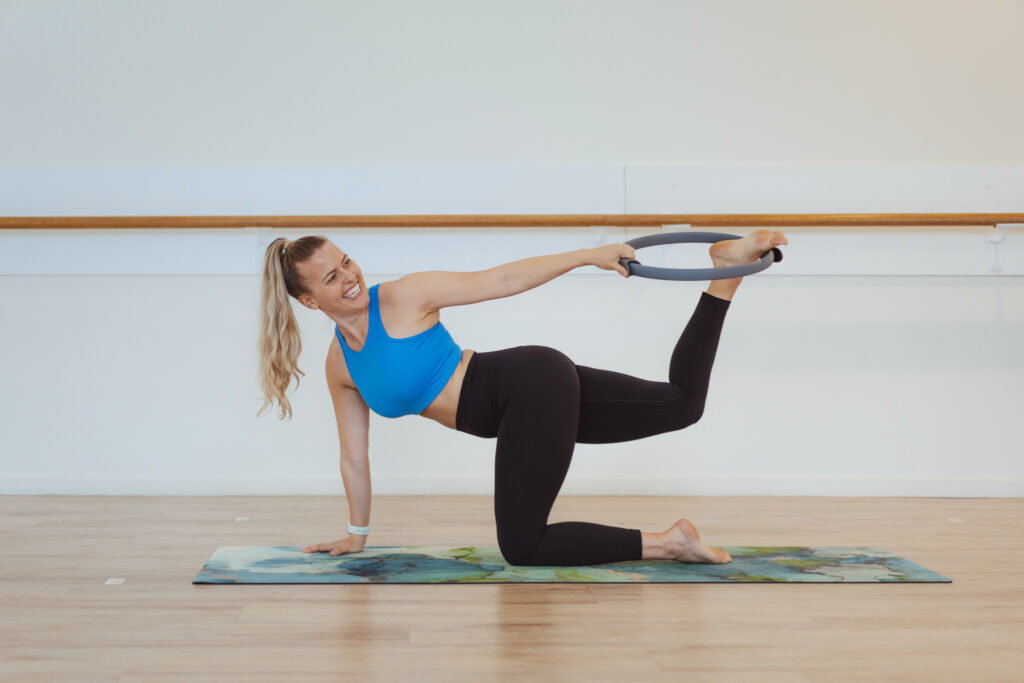 Emagene's enthusiasm and smile radiates energy like the morning sun, and is infectious. Emagene found Pilates as a form of rehabilitation after suffering an injury that had left her in daily pain and needing to adjust her normal routines. Pilates quickly became a necessary and cherished part of her self-care routine. Emagene has always been passionate about holistic health and wellness. She decided to leave the corporate world behind and build on previous Personal Training qualifications to become a Reformer and Mat Pilates teacher. This career choice has given her life meaning in ways she could not have imagined.
Emagene embodies the qualities of gratitude, kindness and vulnerability. She is passionate about helping people achieve their fitness goals while fostering a positive and uplifting environment. Her focus in class is to ensure everyone feels welcome and comfortable. During Emagene's class you can expect a full body flow with elements of balance, strength and fun.
This warm-hearted woman shows up and holds space in a way that leaves you feeling empowered, nourished and smiling on the inside.