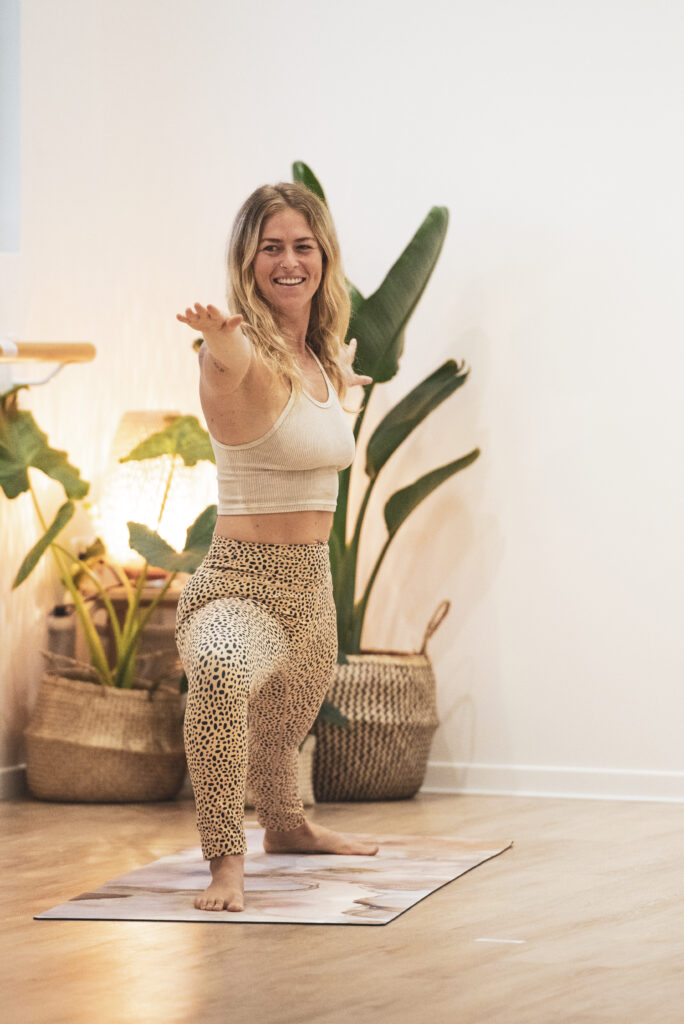 Hayley is a deeply passionate yoga teacher and student, with a desire to share everything this practice has given to her with others.
She loves teaching a variety of classes from strong, advanced Vinyasa practices to nourishing, slow Yin. Hayley is most passionate about designing creative & fun sequences to get people out of their minds and into their bodies and is always experimenting with new transitions and flows to keep classes interesting. 
Hayley is also very interested in anatomy and offer plenty of verbal and physical adjustments in my classes to keep my students safe and allow them to get the most out of their practice. Hayley is always looking for opportunities to continue to grow as a teacher and student, and to keep sharing her knowledge of this beautiful practice.