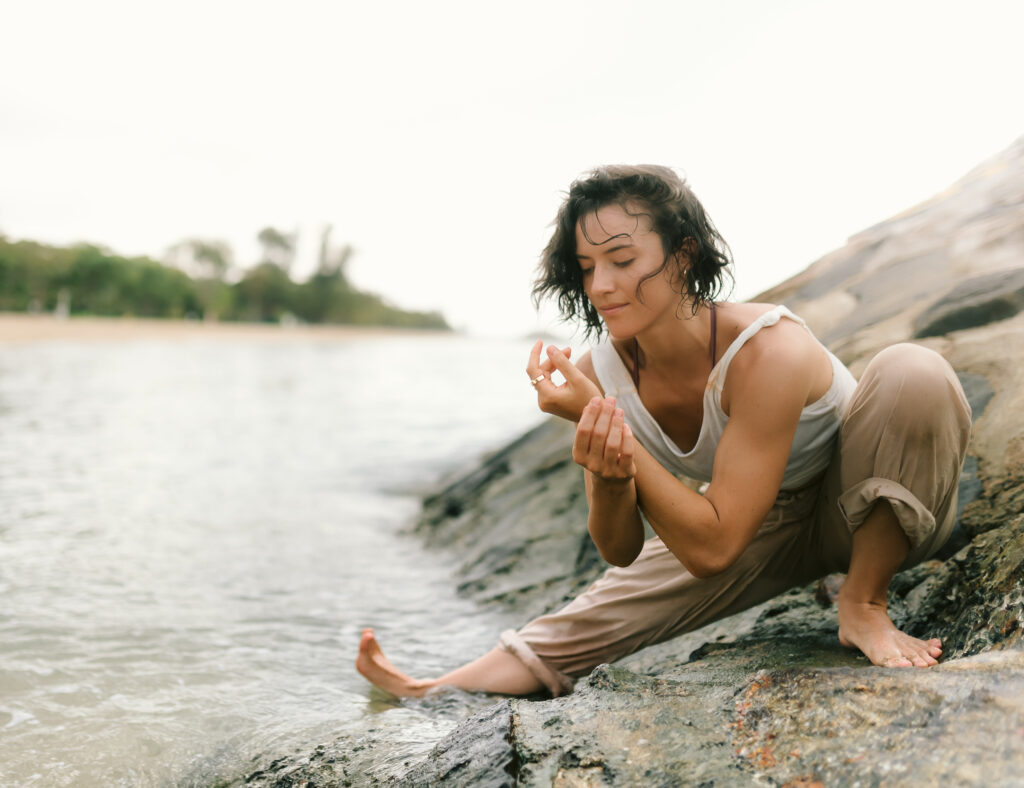 Connection with oneself through movement has always been a pivotal interest for Rani. A dancer since young, she began teaching Belly Dance, Hip hop and Bachata classes in her early teens and was first drawn to yoga to improve her endurance and flexibility.
The clarity and deep connection she experienced after each class was profound. She moved to Singapore in 2018 and eventually began teaching yoga and movement classes full time. She believes a strong movement practice should heal and create more energy. Moving from the inside-out is a reminder you will hear often in her classes! She holds over 500 hours training collectively in practices of Vinyasa, Hatha, Hot Yoga and Embodied Movement.
She is currently inspired by the transformative art of Zenthai Shiatsu and Traditional Chinese Medicine. In class, Rani loves to combine functional, primal and somatic inspired movements with traditional yoga asana to create a conscious and intelligent practice.