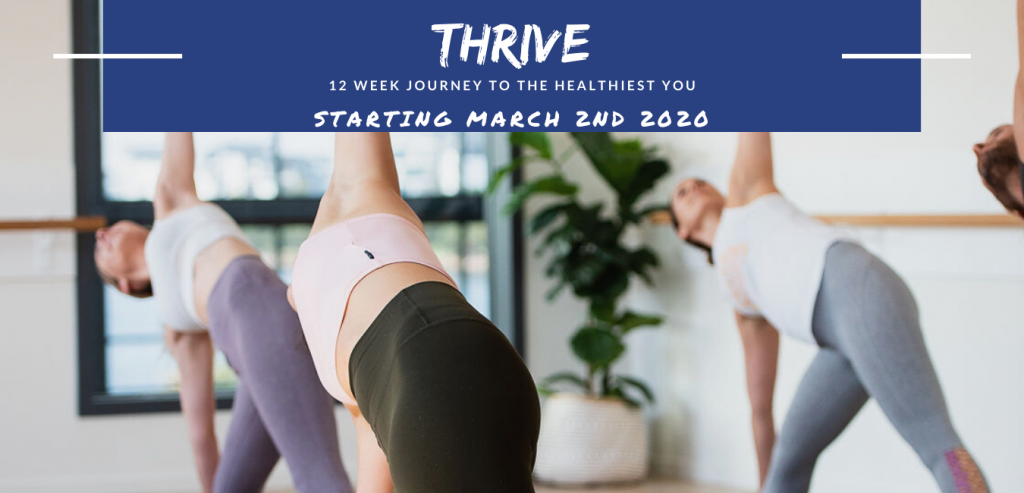 Are you over feeling tired, unmotivated and like you have no idea where to begin when it comes to your health and wellness?
Are you sick of seeing fad diets and challenges that aren't sustainable?
Or are you just unsure of how to change your current habits or where to start improving your health and wellness?
Then join us for our Thrive 12 Week Journey To The Healthiest you!
Designed to rewire your habits, focus on health in a holistic and sustainable way and give you motivation to achieve your health and wellness goals.
During the 12 weeks we will be diving deep into your daily rituals and habits and begin to reshape the way you view health. Our focus will be on developing sustainable and lasting results, leaving you feeling radiant and vibrant from the inside out.
Our fortnightly live webinars will be hosted by experts in Yoga, Fitness, Ayurveda, Dietetics and Nutrition. These online group coaching sessions are designed to be interactive so you can receive personal guidance throughout the 12 Week journey. If you can't make it live you will be able to watch the recording.

Including
12 weeks unlimited access to all 30 Yoga & Pilates classes on our timetable
6 Live online group coaching calls
Dietitian approved intuitive meal guide / support
Facebook support group
Morning Light singlet
Weekly inspiration / education
Celebration brunch after completion

Already a Morning Light Member and want to join us?
Simply register and email us at hello@mlstudio.com.au so we can pause your present membership during the 12 week Thrive Journey to The Healthiest You. Payment will be charged on the 2nd of March 2020 and billed monthly.