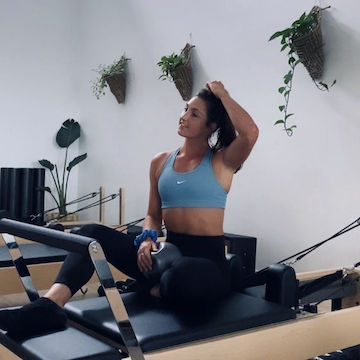 Ash is a recently graduated Exercise Scientist and a final year Clinical Exercise Physiology student at USC. Coming from a representative level athletic background and has had the opportunity to work and train alongside several national level athletes, strength and conditioning coaches, exercise physiologists and physiotherapists.
Ash was first introduced with pilates during her own injury rehabilitation journey. She fell in love with Pilates as it complemented her other styles of training so well.
Ash is a qualified Mat, Reformer Pilates, and Barre Instructor.
Ash is passionate about utilising pilates to promote strength, mobility, and functionality in order to move better and to live a healthy active lifestyle at any age.
On weekends you will find Ash at the beach with her pup or enjoying any and all outdoor activities.