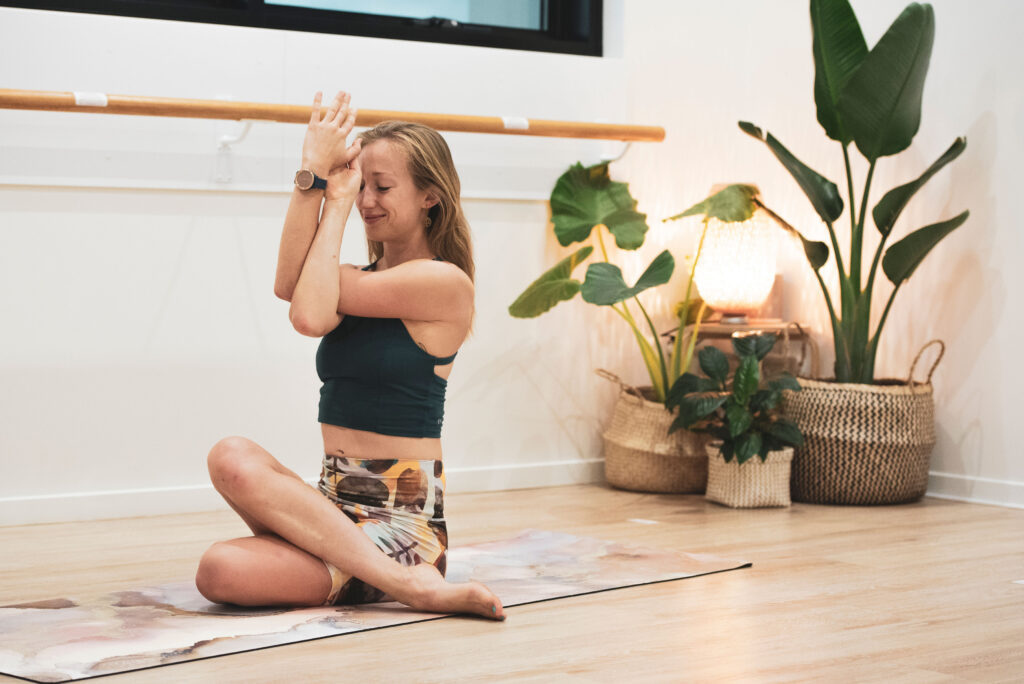 Becky has been practicing yoga since she was in her early teens, during this time, her focus was very much on the physical aspect of yoga. The movement and the challenge. It was only when she started practicing more and more regularly after a sporting injury she found that what yoga actually helped her discover was herself, her body, and her mind in a more functional, respectful way.
This inspired Becky to be a guide for others to do the same. Whatever your reason for doing yoga, it is personal, individual to you and I love that. Becky's hope is that you feel comfortable enough to truly surrender into your practice with her.

During Becky's classes you can expect to dive deep, discovering new physical sensations by building strength, becoming aware of what feels good and what to avoid for your body. All while opening up your heart and mind to your practice.
'As we allow ourselves to take a step back from the goal of achieving a pose and simply being in the present moment together.'