REFORMER PILATES CLASSES
Launching in May!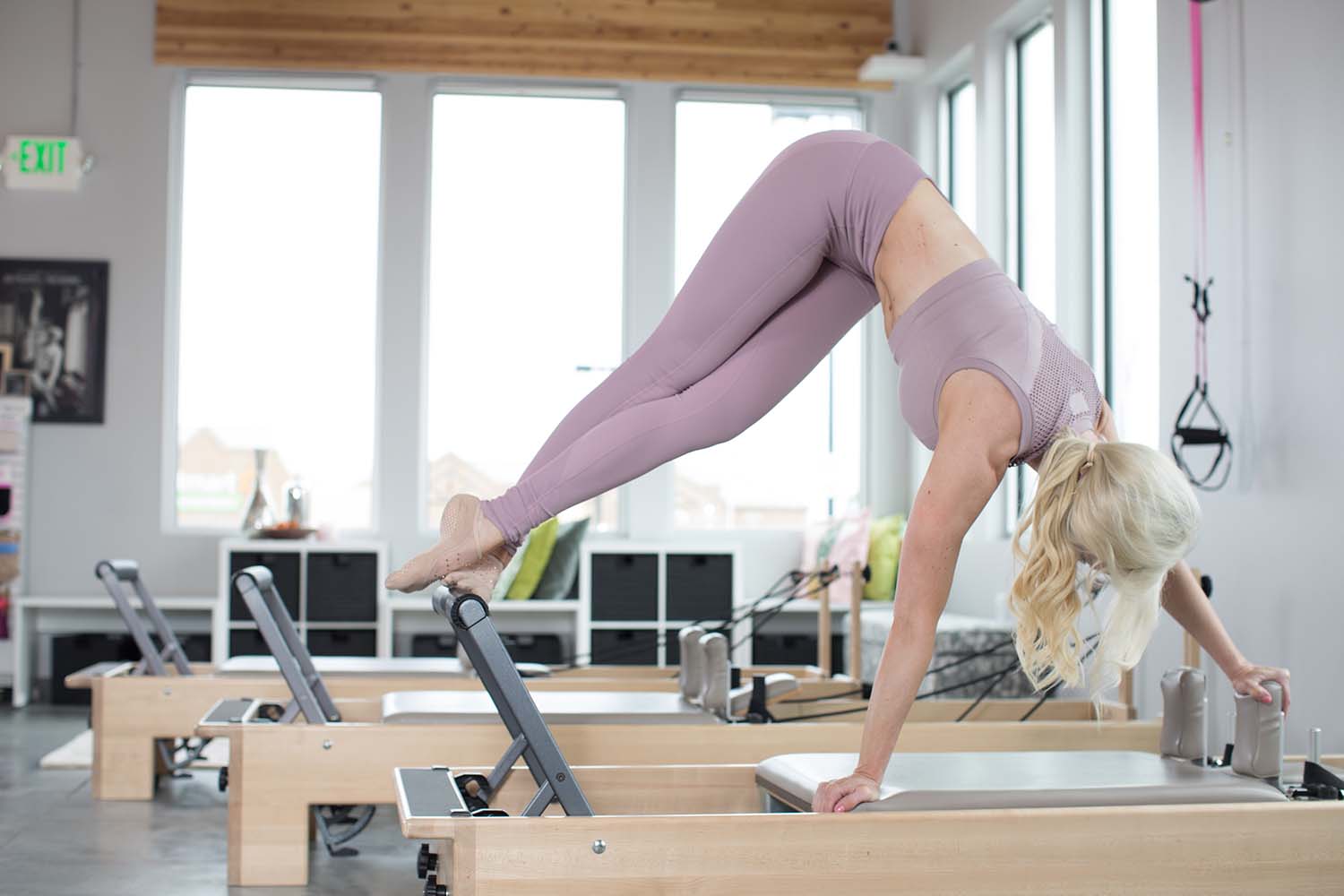 Strengthen . Energise . Stabalise
Lengthen, strengthen and get your heart-rate up with our fun and energetic Reformer Pilates classes.
Our contemporary, athletic Reformer Pilates classes are all about full-body strength and conditioning – core, glutes, back, abs – you're going to target them all.
Reformer Pilates classes are dynamic and combine the best of the Pilates method and principles and will have you leaving centred with a stronger body and mind.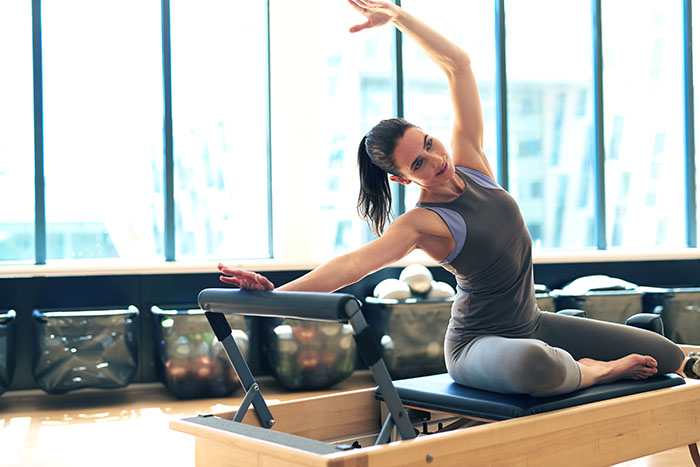 Reformer Pilates helps to:
Increase cardiovascular fitness
Improve coordination and balance
Increase flexibility
Build stability
Strengthen the entire body
Improve posture
Enhance mental awareness
A range of Reformer Pilates classes to suit you
At Morning Light Studio, we offer a range of Reformer Pilates class types. Whether you want to get your heart rate pumping, build a strong burn, develop strength, stability and flexibility, or wind down and stretch it all out, there is a Reformer class to suit you.
Never been on a reformer? Don't stress. Zero experience required. All fitness levels welcome.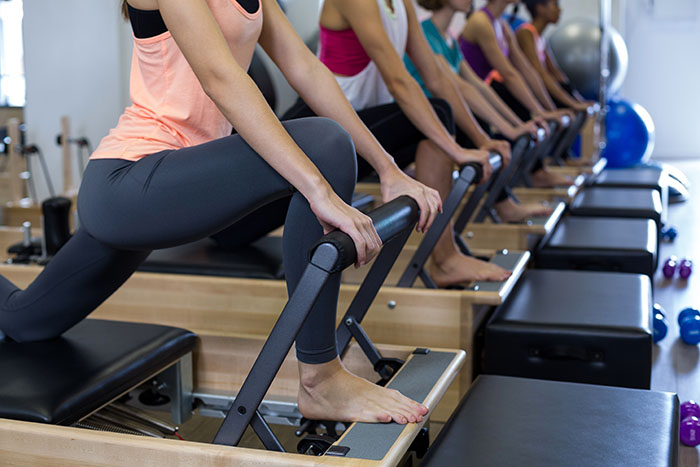 Beginner Reformer Pilates
This class is best for:
Beginner
Intermediate
Advanced
Injured bodies
Older bodies
All body shapes & sizes
Pre natal & post natal
Our Beginner Reformer Classes will ease you into it.
Whether you are new to Pilates or not, this class is the perfect foundation for those needing extra support or may be looking to take things at a little slower and gentler pace.
Our friendly teachers will set you up with the basics of the Pilates breath, how to use the machines and offer guidance throughout so you feel confident and at ease in our classes.
We recommend starting with this class if you are new to Reformer Pilates.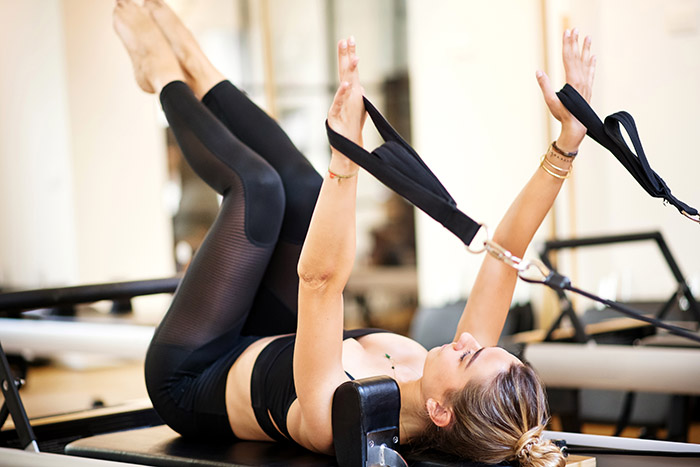 Total Fusion Reformer Pilates
This class is best for:
Intermediate
Advanced
Injured bodies
Older bodies
All body shapes & sizes
Pre/Post natal
This is our signature full-body all-in-one Reformer Pilates class.
It's the best of stability, mobility, strength, and stretch! By fusing the methods and teachings of the classical Pilates method with unique contemporary and focused training techniques, this open level class will define your core and sculpt your muscles while improving posture, flexibility and mind-body connection.
This class teaches a deep level of intricate muscle toning that establishes the foundation for your everyday health and wellbeing.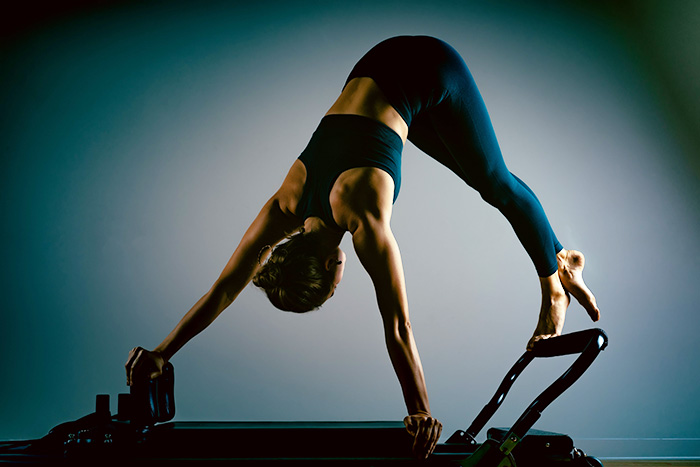 Athletic Reformer Pilates
This class is best for:
Intermediate
Advanced
Older bodies
All body shapes & sizes
Pre natal up to 12 weeks
Want to strengthen your core, elevate your heart rate, build strength and endurance?
Our signature Athletic Reformer Pilates class fuses reformer sculpting exercises with modern cardio elements, like HIIT and strength training both on and off the reformer, along with Pilates jump-board on the reformer.
The jumpboard employs the principles of plyometrics to train coordination, strengthen muscles and burn calories. Attached to the end of the reformer it allows you to get cardio aerobic training with very little stress or impact on the joints, and the springs help the muscles tone without the bulk.
This Reformer Pilates class may incorporate use of heavier weights and springs being our most challenging class but trust us you'll leave with a big smile on your face feeling stronger with every class.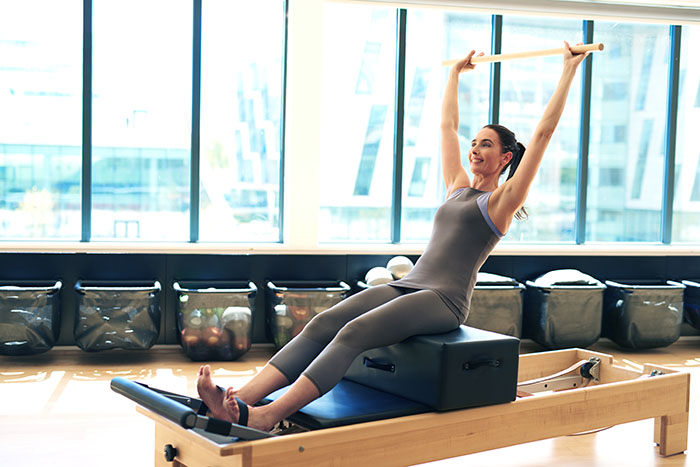 Restore Reformer Pilates
This class is best for:
Beginner
Intermediate
Advanced
Stiff bodies
Active recovery
Injured bodies
Older bodies
All body shapes & sizes
Pre/Post natal
Need a little R&R? At Morning Light Studio our Restore Reformer Pilates classes are the perfect active recovery and mobility focused class.
Drawing from Yoga and mat Pilates, we'll move through some simple activation work and deep stretches that will enhance mobility and flexibility.
Restore Reformer Pilates also helps to prevent injury and reduces stress by bringing emphasis to the breath and movement while encouraging you to move at a slower more nourishing pace.
Reformer Restore classes are suitable for the first time student, someone with injuries, to even the most seasoned practitioner looking to ground and move at a slower pace.
Hear what our members say
Flexible membership options
Whether you're looking to join us daily on the mat and immerse yourself in a community of like minded souls or to visit us casually when you need some R&R we've got a membership option to suit you.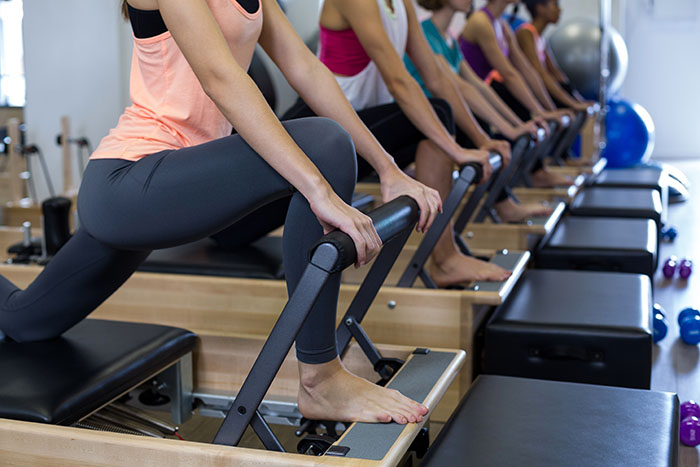 What to expect in a Reformer Pilates class
In Reformer Pilates you'll be performing most of the moves on a Pilates reformer, which is a machine that's comprised of a carriage that moves back and forth along a track. The carriage is connected to springs of varying resistance, which provide the weight for the exercises you perform.
We also use a combination of body weight exercises and small additional equipment, such as balls, resistance bands and light weights to build lean and long muscles and tone the entire body – all while working up a sweat with a little dose of cardio.
If you are new to reformer we suggest starting with our Beginner or Restore class to ease you into it. Your instructor will guide you through the class and provide support where needed.
Each class ends with a Savasana (Relaxation) to recalibrate your nervous system and leave you floating out the door.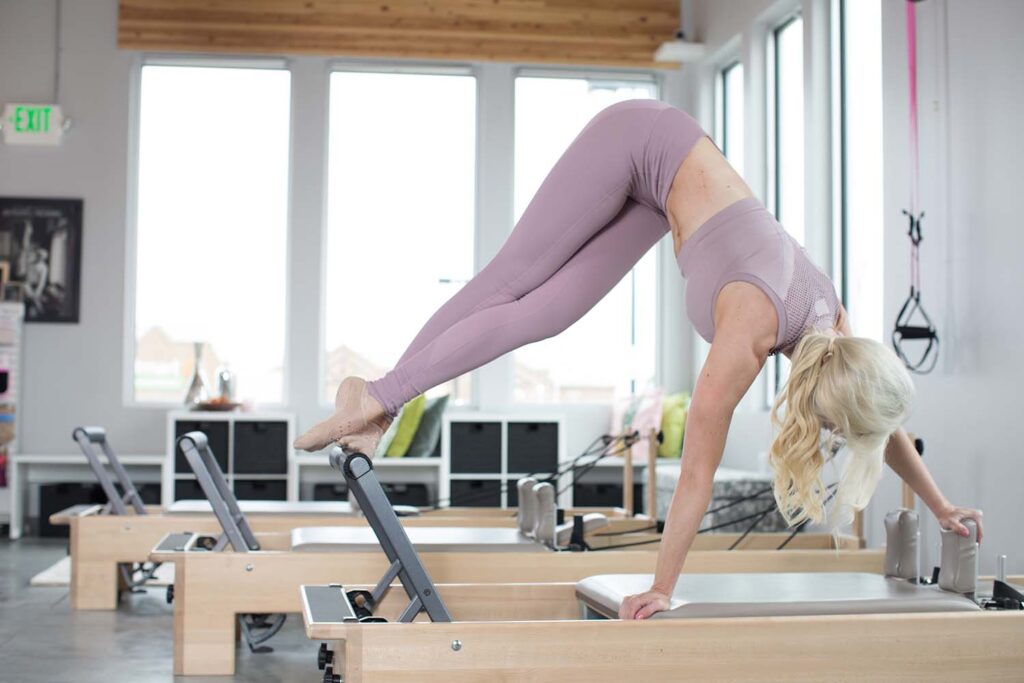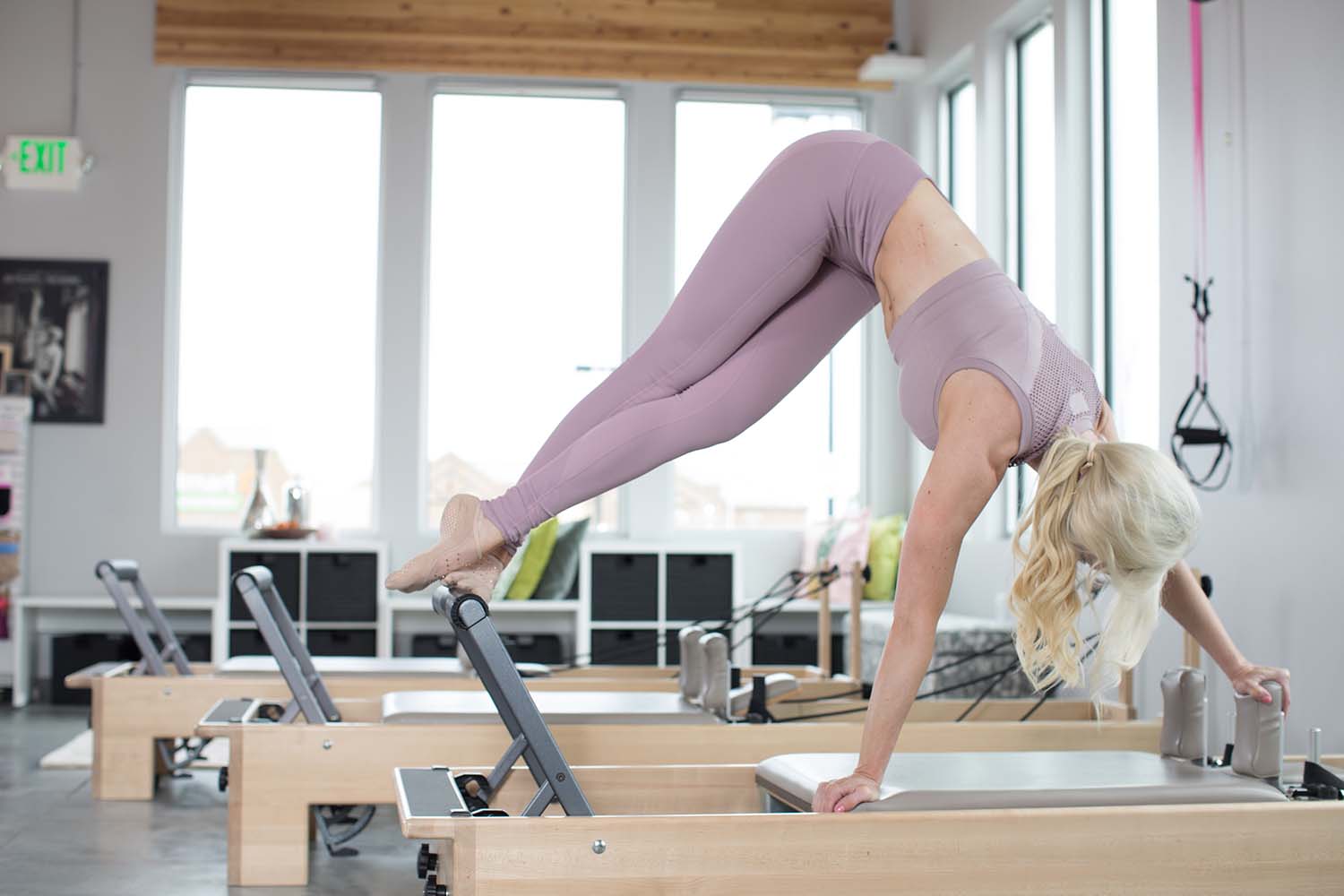 What to bring to Reformer Pilates
Bring grip socks, water bottle and leave your shoes at reception. Opt for comfortable and form-fitting clothing.
If you don't have a grip socks – don't worry, we have plenty that you can purchase at our reception. Please note you will not be able to use our reformer machines without wearing socks.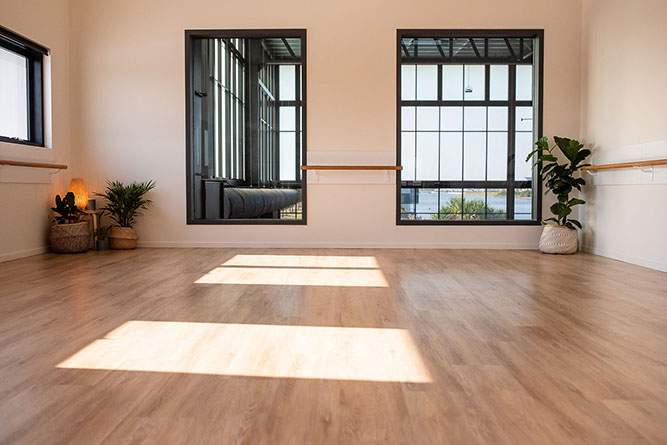 Our Sunshine Coast Studio
Morning Light Studio is based in Bokarina overlooking Lake Kawana.
With high ceilings and wall-to-wall windows creating a naturally light-filled it's hard not to feel instantly calm and relaxed in this beautiful studio.
Class timetable to suit your lifestyle
We've crafted a timetable so that you can get the perfect mix of Yoga, Pilates and Barre into your week.
Our classes run 7 days a week.
Classes for:
Mindfulness
Mind, body & soul
Toning & strengthening
Stability & flexibility