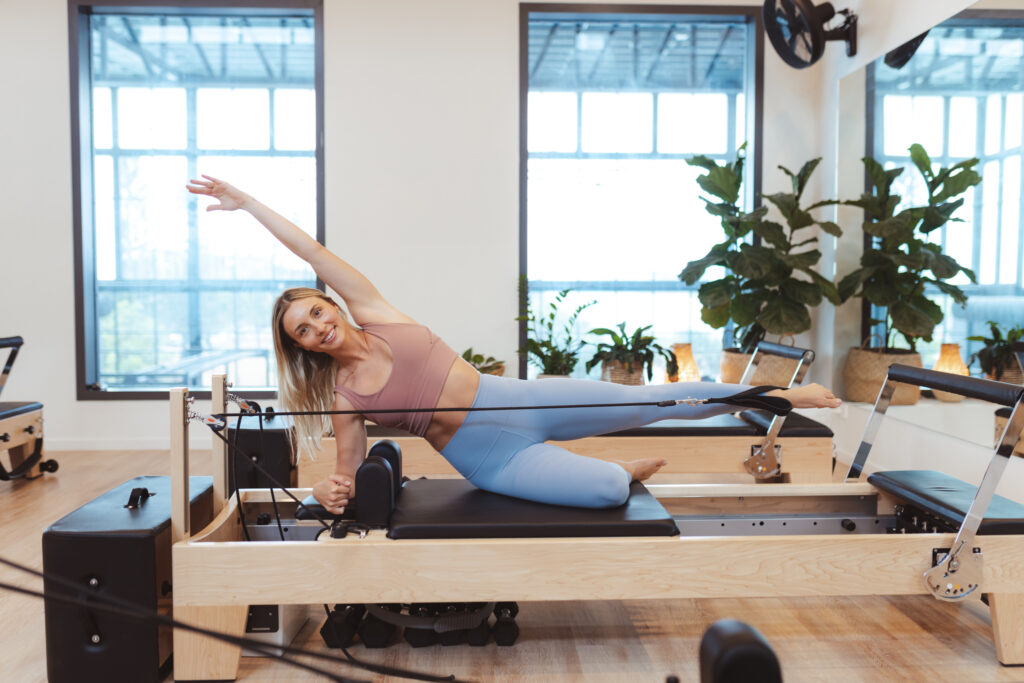 Courtney is a passionate Pilates reformer and matwork teacher. Movement, health and wellbeing has always been an important part of Courtneys life, she first discovered Pilates at Morning Light after her first child and fell in love with the way it made her feel not just physically but mentally too.
Pilates was a special time for her to dedicate to herself each day, a little escape from the busyness and stresses that life and motherhood can bring. Feeling into what her body and mind can achieve and the energy she felt from each class had her feeling empowered, capable and strong. Courtney felt so inspired and wanted to share her love for Pilates! So decided to pursue and complete her qualification in reformer and matwork teaching so that she could share and create a space for others to feel the same joy.
Courtney has a warm and welcoming energy, wanting everyone to feel supported and empowered throughout her classes. During Courtneys class you can expect a full body flow with a focus on strength and control. She aims to have you feeling inspired, fearless and strong in what your body is capable of.