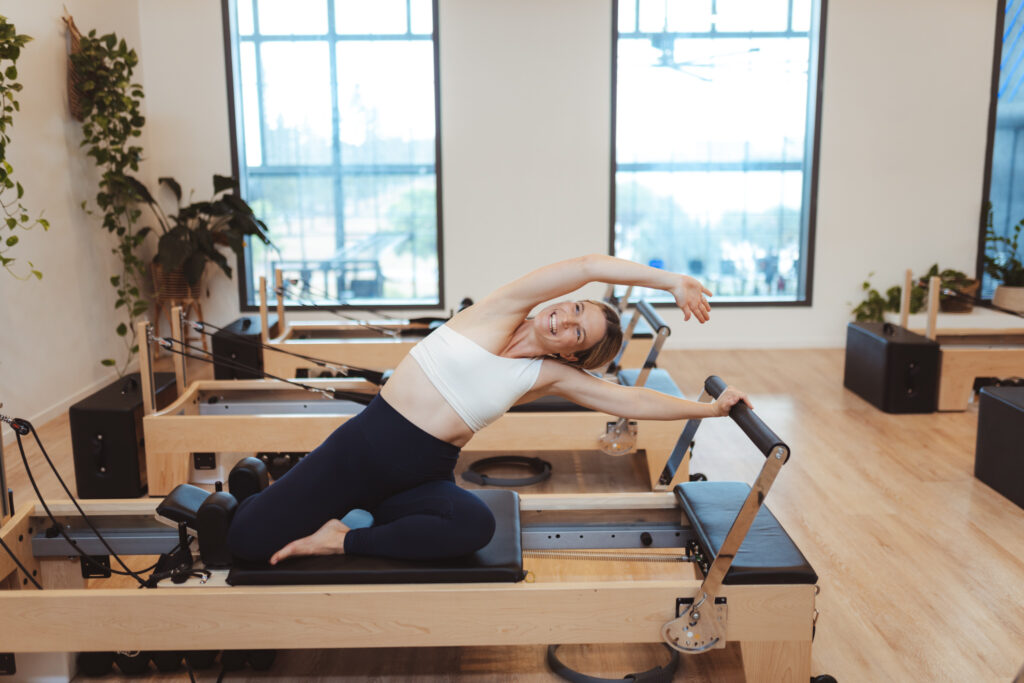 Steph has been passionate about health and fitness for over 10 years . After completing a Bachelor of Nutrition in 2011 Steph has been a lover of all things health and fitness ever since.
Steph first found her love for Pilates 4 years ago after having her daughter. Prior to this her regime mostly revolved around high intensity workouts and weights training. The way Pilates changed Steph's outlook of how she moved her body was astounding. Steph felt stronger than ever, rejuvenated after each session (rather than worn out and tired) and she found her new love. So much so that Steph decided to study and become a teacher in mat and reformer Pilates. Wanting to share the benefits mentally and physically that she had felt herself.
Steph's teaching style is naturally more dynamic, offering a mixture of that deep burn and delicious stretch. Steph believes movement is for everyone, it should be enjoyable, not a chore and accessible to all levels. Steph truly believe Pilates ticks all those boxes.